Antique Jewelry Information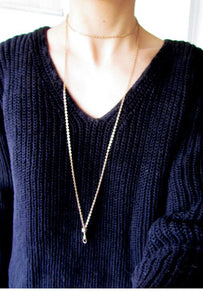 Originally worn by Victorian women as a way to carry their pocket watches; these long chains (often called "Guard Chains" or "Slide Chain" by collectors) came in solid gold, gold filled, and occasionally silver. As Victorians were experts in mixing form and function; slide chains can be worn in a number of ways.  1. Super Duper Long photo via Morning Glory Antiques For the traditional Victorian woman who lead a fairly sedentary life, there was little risk of getting tangled in the chain. To keep the length under control the end piece can be tucked into a pocket or clipped...
---
• antique diamond ring • antique engagement ring • antique ring • old mine cut diamond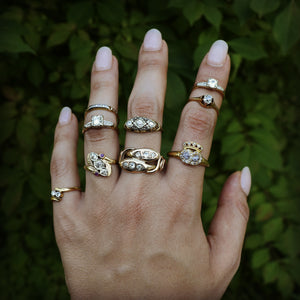 As more of my friends are starting to get married. I am thrilled to take on the task of sourcing special antique rings for the engagement.There are no rules to relationships these days, so even the act of engagement is a lofty subject. To ease the burden of this big step, many young people are starting to look for more casual or alternative styles to the large, obvious solitaire diamond.In antique jewelry, the romance is in the symbolism. Design elements are incorporated to connote loving attachment. Here are a few styles that symbolize commitment in a more subtle yet meaningful way. Toi...
---
• antique jewelry • victorian baby ring • victorian jewelry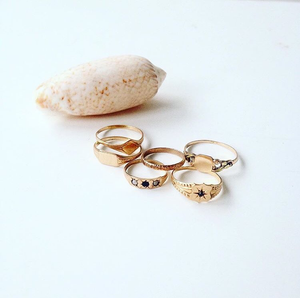 Children wore many styles of jewelry during the Victorian era. According to Morning Glory Collects "Coral beads, silver lockets, bead necklaces and little bracelets all were popular. Coral was thought to ward off ill health so even babies wore small beaded necklaces and bracelets of coral. "While it might not be a popular daily practice in modern times, some parents still dress their children in jewelry for special occasions. via @jeandahlia As for us adults, jewelry collectors have thought of a few clever ways to wear these tiny pieces in a modern way. Baby Ring Charm Necklace A single, or collection of baby...
---
• antique jewelry • gold • gold fill • gold filled jewelry • gold tone jewelry • jewelery • solid gold jewelry • vintage jewelry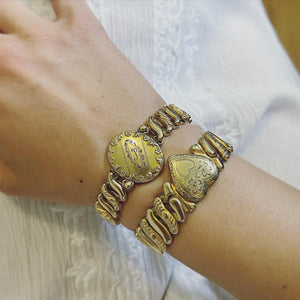 While shopping online for vintage or antique jewelry, you may come across items described as "gold filled," "gold plated,"or "gold tone." We may all be familiar with solid gold, silver, and platinum, but there are some metals used in the past that many modern consumers my not know much about. In most cases, these alternative metals were used as ways to reduce costs and jewelry prices during times of strife or for those who could not afford real metals. Today, gold filled or plated metal is a great way to begin collecting jewelry because of its' lower cost. What is Gold Filled Metal?Gold Filled...